EDCO HANDWRITING KEY FEATURES
● Builds fine motor skills by providing a range of digitally-led activities and warm ups that are fun and engaging
● Features a useful pull-out flap to prompt correct handwriting set-up (posture, pencil grip, page position)
● Introduces letters in letter families (e.g. c, o, a, d, g, q)
● Provides a numbered step-by-step guide to letter formation
● Supports letter formation through clear visuals, animated letter formation videos and interactive practice activities
● Is phonetically prepared and includes CVC words, word families, vowel diagraphs, etc.
● Is carefully scaffolded to offer support and progression within and between class levels
● Includes revision and assessment pages in each book
● Features self-assessment on milestone pages to encourage children to take pride in their handwriting
● Encompasses free-writing activities towards the end of each book
● Presents fun, engaging and age-appropriate activities
● Supports cross-curricular learning in a variety of areas (e.g. Gaeilge and SESE)
● Is aligned to the Primary Language Curriculum
● Comes with a free practice copy for Books A and B for further practice and to support home–school links
● Comes with a free A1-sized alphabet frieze for each class to demonstrate correct letter formation provides a useful online teacher's guide to support the planning, teaching and assessment of handwriting.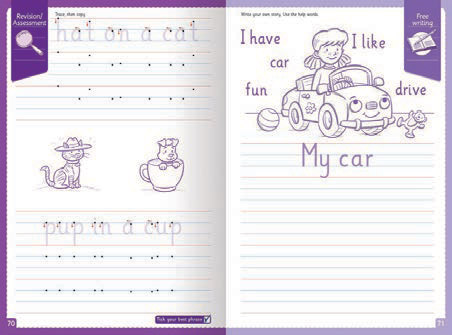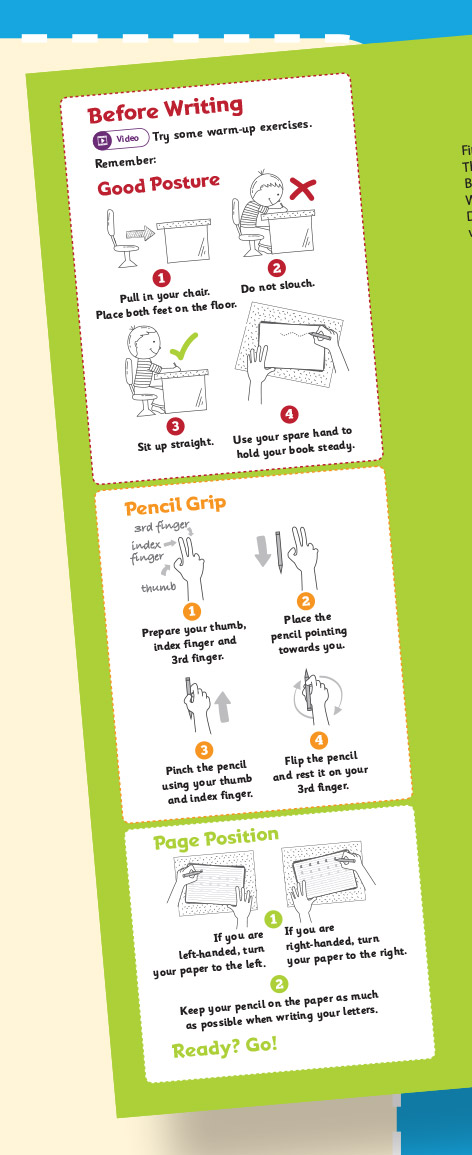 Provides valuable information to support the planning, teaching and assessment of handwriting.
● The Online Expert Forum provides direct access to Mrs Murphy, author and handwriting expert, and allows teachers to ask handwriting related questions and seek advice
● Overview of the programme, class by class
● Yearly plans
● Handy tips
● Frequently asked questions
● Assessment record sheets
● Extra practice sheets
● Editable handwriting policy document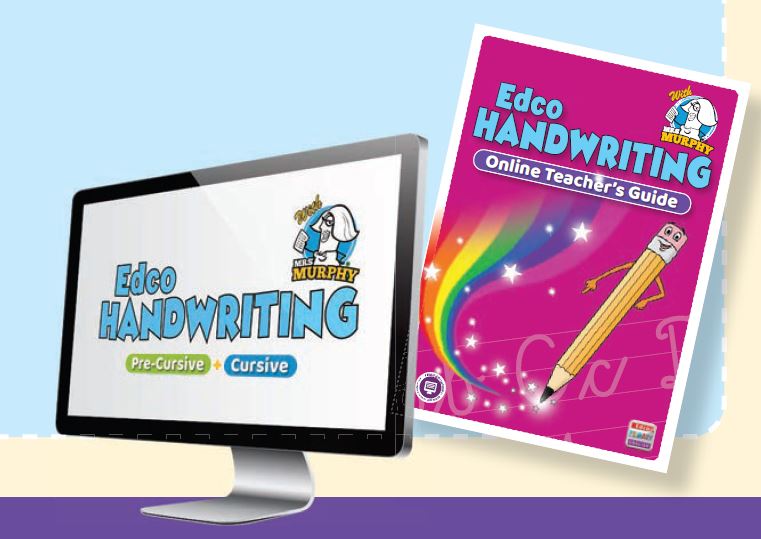 Edco Handwriting is supported by a comprehensive package of digital resources to enhance the teaching of handwriting in the classroom, which can be accessed via the ebook on www.edcolearning.ie.
› Handwriting set-up video and song (posture, pencil grip and page position)
› Warm-up videos to help develop fine motor skills
› Pre-writing animations and pattern practice interactive activities
› Letter formation animations
› Interactive practice activities, including matching and sorting
› Printables